Stix Skate Academy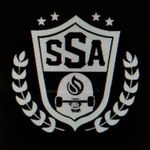 Convenient Skateboard Classes & Lessons for Beginners of All Ages
★★★★★
Stix Skate Academy was established with one goal in mind; we want everyone to experience the joys and freedom of skateboarding!  Our classes are designed to build confidence and discipline in a fun environment, helping kids and adults learn to skateboard across South Pasadena, Monrovia, and Claremont, CA.  You can choose to drop in on an existing class, join a group of students, or go one-on-one in a private session with one of our instructors.  For package options, click on the link below!
New Students aged 13 and younger get a free Stix Complete when signing up for $200 worth of lessons.
Skateboard Class Options
Find the best option for your skateboarding experience.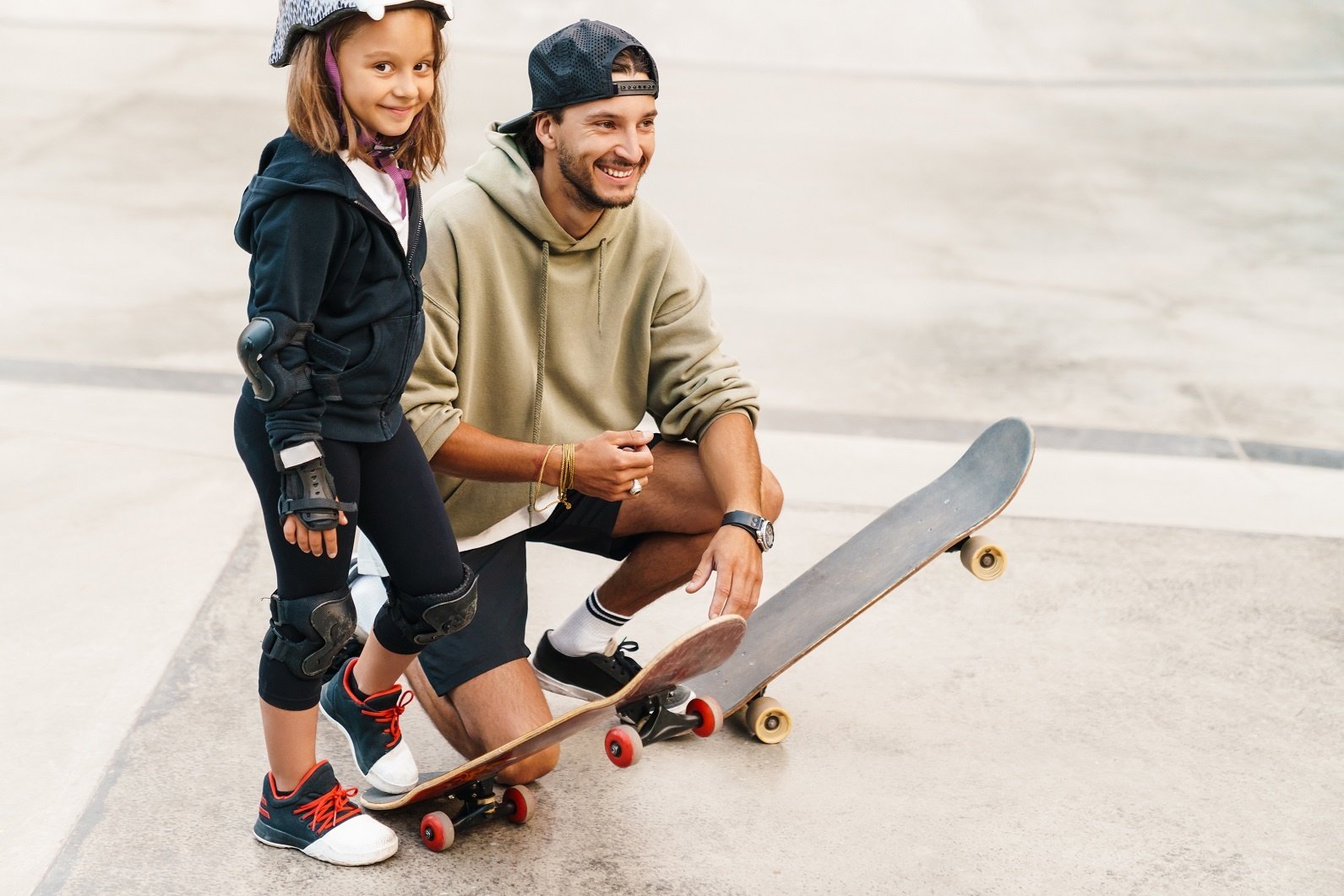 ✓ Group Classes
Learn to Skateboard With Others
✓ Private Lessons
Learn to Skateboard One-On-One
✓ Drop-In Lessons
Drop In on a Group Session
---
Awesome Deal for Young Students
New Students aged 13 and younger get a free Stix Complete when signing up for $200 worth of lessons!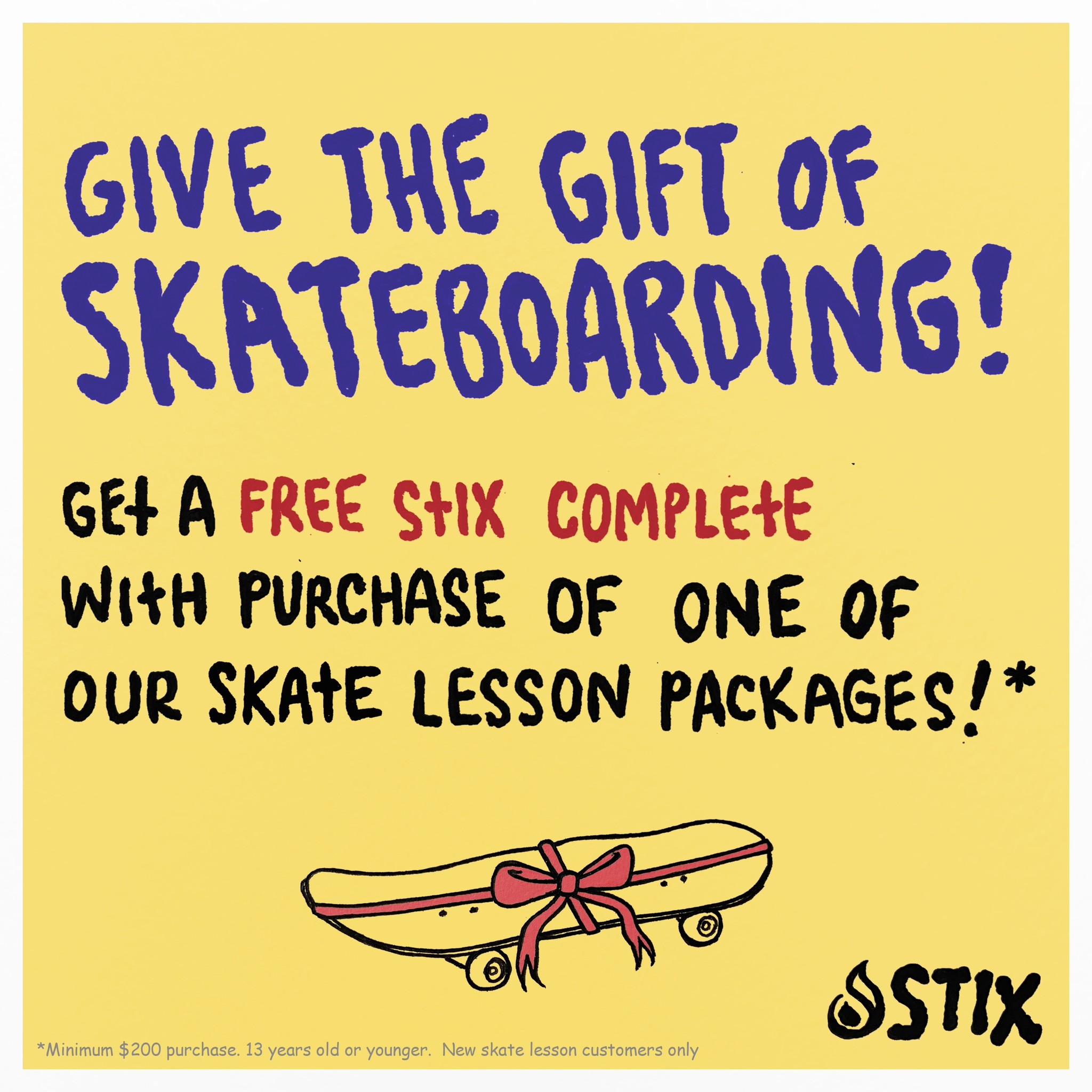 We make getting the hang of skateboarding fun and enjoyable. We have quality local trainers in skateparks near Claremont, Monrovia, and South Pasadena that will help you learn to skateboard. Finding a great skateboard instructor and lessons should be convenient and lead to real skateboarding results. We serve the entire San Gabriel Valley in Southern California and have store locations and skateboarding lessons for kids and adults in South Pasadena, Monrovia, and Claremont.


 
---
Stix Skate Academy Testimonial
★★★★★
"Stix Skate Academy was amazing. My kids loved every session and they are really enjoying going outside, being active and developing their self-esteem. They have found something they can enjoy and be proud of at the same time. I highly recommend Stix Skate Academy."
-Jonathan S.
---
The Best Skateboarding Lessons in Southern California's San Gabriel Valley
Learning to skateboard should be fun and exciting, skating doesn't need to be difficult. Learn to skateboard in Claremont, Monrovia, or South Pasadena with our expert skateboarding coaches, who are masters of technique, and will to show and teach you how to skateboard and eventually do tricks. If you or your family want to learn to skate, then booking private or group skateboard lessons is the perfect place to start. Plus, we offer a FREE Stix Complete when you sign up for any skateboard lesson package for the first time. This offer's valid for new skate lesson students aged 13 and younger with minimum $200 in lessons. We offer skateboard classes and lessons across the San Gabriel Valley, Monrovia and Claremont to Pasadena. Learn to skateboard today, don't miss out on your skateboarding experience.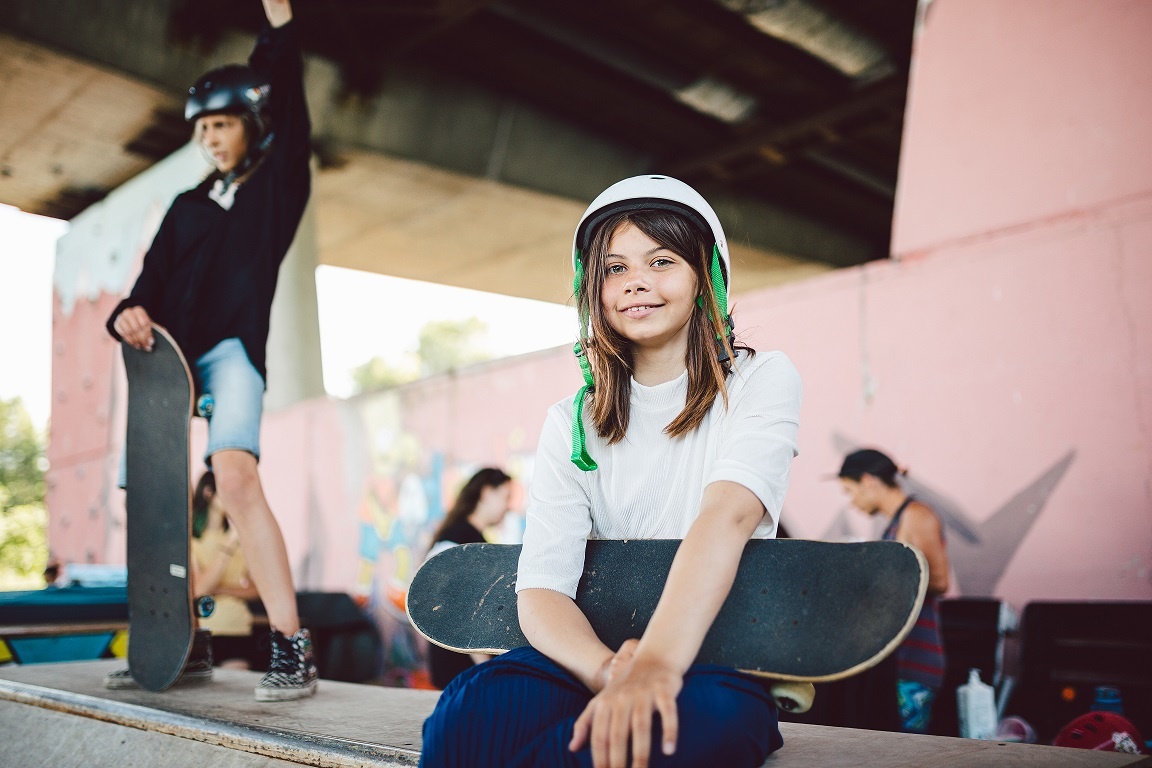 Why Learn to Skateboard with Stix Skate Academy?
Skateboarding is an experience, and it takes some commitment to master. When a kid, teenager or adult learns to skateboard, they are building confidence and character with each attempt. Whether you start with a one-on-one session or starting with group skateboard classes near you, it's going to be a great experience for the beginner skateboarder. We offer beginner and advanced skateboard lessons for kids and adults in South Pasadena, Monrovia, and Claremont, all at local skateparks. Skateboarding will enhance your life or your child's life with an enjoyable outdoor activity they can be proud of doing.
StixSGV: San Gabriel Valley's Skate Shop
We started StixSGV from a single skateboard ride shop in Monrovia, California to help local skaters get the gear they need to have fun and be able to ride their skateboards with ease and style. We have everything a skater needs to get decked out and safety equipment, especially for first-time skateboarders. We offer skateboard and longboard riding classes for anyone – from children, teenagers and adults. Learn to Skateboard with our team in South Pasadena, Monrovia, or Claremont. It is a great way to get out, enjoy the neighborhood and everything that Southern California has to offer. Any first-time student and skateboard package comes with a FREE skateboard from StixSGV.